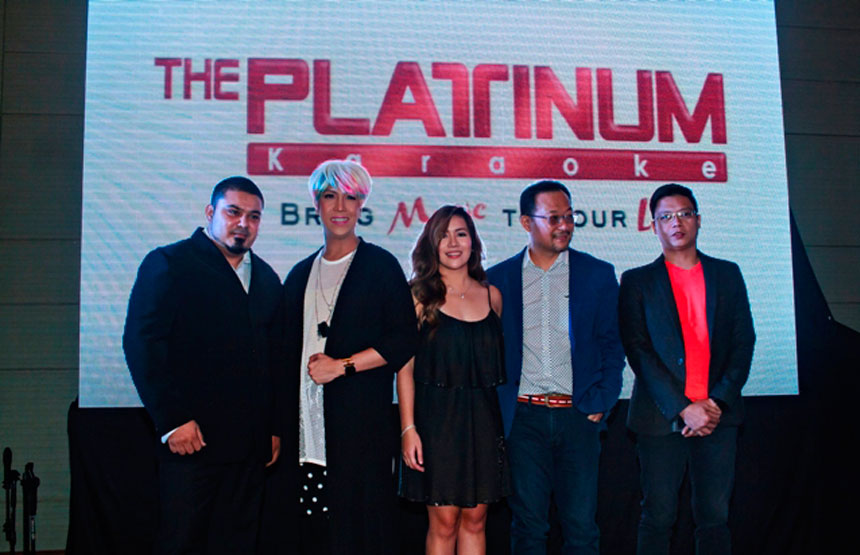 "Platinum started [in] commercial karaoke -- for business -- but the direction is now we're going to go to home use... [the market] is stable, it's not going up nor going down but hopefully with our new endorsers we're going to pick up," Gerber Manahan, R&D and Technology director, told the media during the launch on July 21.
This is not the first time the company has targeted home users as Mr. Manahan told BusinessWorld on the sidelines of the launch -- they've been doing it for four to five years.
"We're not focused on that before because there's a huge market for commercial [karaoke systems]. However, now, the commercial market is saturated [that's why] we're focusing on home use," he said.
Currently the majority of the company's sales still come from the commercial market which he described as their "bread and butter."
One of the newly launched models, called Major HD-10, is a karaoke system targeted towards home users but which has the looks of a commercial system and is equipped with "high-end specifications which include dual core processor and 1 TB hard disk drive storage," according to a company press release.
Meanwhile the Bravo variant is a more portable version featuring wireless microphones and has "high-definition sound."
"Our products are very much suitable for home use -- there are a lot of features that you wouldn't be able to use in commercial [systems] but is perfect for the home," he said, explaining that commercial karaoke only needs the basics so add-ons (like multimedia playback) are wasted on them but are useful for those who use the machines at home.
He said their Bravo portable system has to compete with similar variants by other companies, but added that when it comes to console-type systems, there is no competition as they create the best.
Competitors such as Grand Videoke by TJ Media has TV personality/actress Anne Curtis to endorse its products.
"We feel this is the correct timing... for us to have ambassadors to carry our new products," said Mr. Manahan.
Platinum Karaoke is available in all leading music stores nationwide.
For more information visit www.platinumkaraoke.ph. -- Z.B. Chua
Business World Online
Photos Added.