Manila, Philippines – Platinum Karaoke – as one of the leading provider of excellent and high-quality karaoke system in the Philippines – is making a huge step as the major sponsor of the most awaited Valentines' concert of this year – Ai Heart Papa.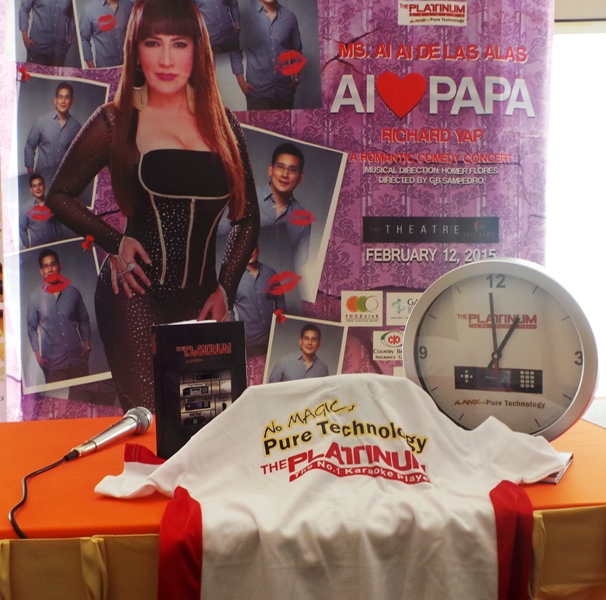 A romantic comedy concert entitled Ai Heart Papa features Ms. Ai Ai Delas Alas, Philippines Queen of Comedy and Comedy Concert Queen, and Mr. Richard Yap, 2014 PMPC Star Awards for Music as the "New Male Recording Artist of the Year" and a.k.a. Ser Chief of Please Be Careful of My Heart. The concert will be held at the Theater of Solaire and Casino on the 12th of February, 8:00 PM.
Everyone can look forward for an exciting, comical, and unforgettable experience on this year's valentine's season.
More photos from the Ai Heart Papa press conference.